Your Application is Submitted and Your Call is Booked!

Confirm your attendance by emailing me.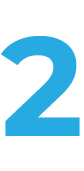 What to expect on our call.
Make sure you attend on time.
Step 3: Important! Watch this video to see…
These are Just a Small Handful of Our Client Success Stories...
We were able to now bring in around 400 to 450 leads per month per gym, which we closed around 12-13% of those - and that's been a massive uplift in our sales per month... so it's been a fantastic service. Jordan and the guys over at Impremis have been extremely responsive, very professional. We enjoyed the ride.
Impremis has done a fantastic job with Ohsnap's paid advertising online. They took what was a stagnant ad account, and scaled us to $1.7M in advertising sales at a 2.75 ROAS (much better than what we were doing before). Their efficiency and execution is top-notch, and I recommend them to anyone who's looking to take their e-commerce sales to the next level.
Jordan and his team helped us not only with what we wanted, but with what we didn't know we even needed. Their work has been vital not just in our external communication of our brand, but in helping us contextualise our products in our own minds, thus distilling all of the wonderful ideas, beliefs, thoughts and images we had inside, into a clearly defined brand. Impremis have been invaluable and we feel tremendously fortunate to have come across them.
We've seen a lot of improvements since we hired them [Impremis] in SEO specifically… now we're popping up on page 1. We know for a fact that we've booked more weddings in the last couple of months this year than we had in the same months last year. The SEO work is definitely doing something for us and now we're showing up on Google Maps; it's like number 2 or 3 when you search Buffalo wedding venues.
Professional, hard-working group that will not stop until the job is done right! Jordan and the Impremis team helped us launch our business in a very tough niche in a subscription-based business, and have consistently achieved a 2.0+ ROAS month over month. They have been pivotal in helping us launch and grow from $0 and Zero subscribers to now 600+ members and nearing $50,000 Monthly Recurring Revenue (MRR) in just over 6 months! "
"The team at Impremis is extremely professional, efficient and accommodating. They are able to make your vision come to life and are happy to do it. They are easy to communicate with, and respond to all queries and questions quickly. I enjoyed working with them on the development of our website. To date, it is one of my favourite projects to have seen come to fruition."
Clarity. This is Jordan's strategic weapon to capture his audience. And this is evident. ...from the way he streamlines his material and tailors its content, and transcends to how he intertwines conceptual frameworks with practical application of the concept, all the way to presenting its tangible results. Moreover, he engages his audience with well-thought-out narratives - capturing them like a confidant whose sole intent is to ensure you get value out of the encounter. It's a big bonus that Jordan's highly collaborative - ready and quick to put forward his expertise, while maintaining an open-mind disposition for constructive recommendations.
Impremis has taken us from HKD0 to an average of HKD40/month, with a lifetime average of 3.08 ROAS! To do this with a start-up brand that not a lot of people have heard of is incredible!
Jordan is exceptional. He set up a clear structure to finalise the project and, at each stage, provide the advantages and disadvantages of the various options. The proposals and final product was well presented and clear. The turnaround was nothing short of amazing, usually a response within 24 hours.
Impremis Marketing © 2022 All rights reserved.
This Site Is Not A Part Of The Facebook Website Or Facebook Inc.
Additionally, This Site Is NOT Endorsed By Facebook In Any Way. FACEBOOK Is A Trademark Of FACEBOOK, Inc.